Artist profile
Quite Contrary Pottery Jennifer Holtridge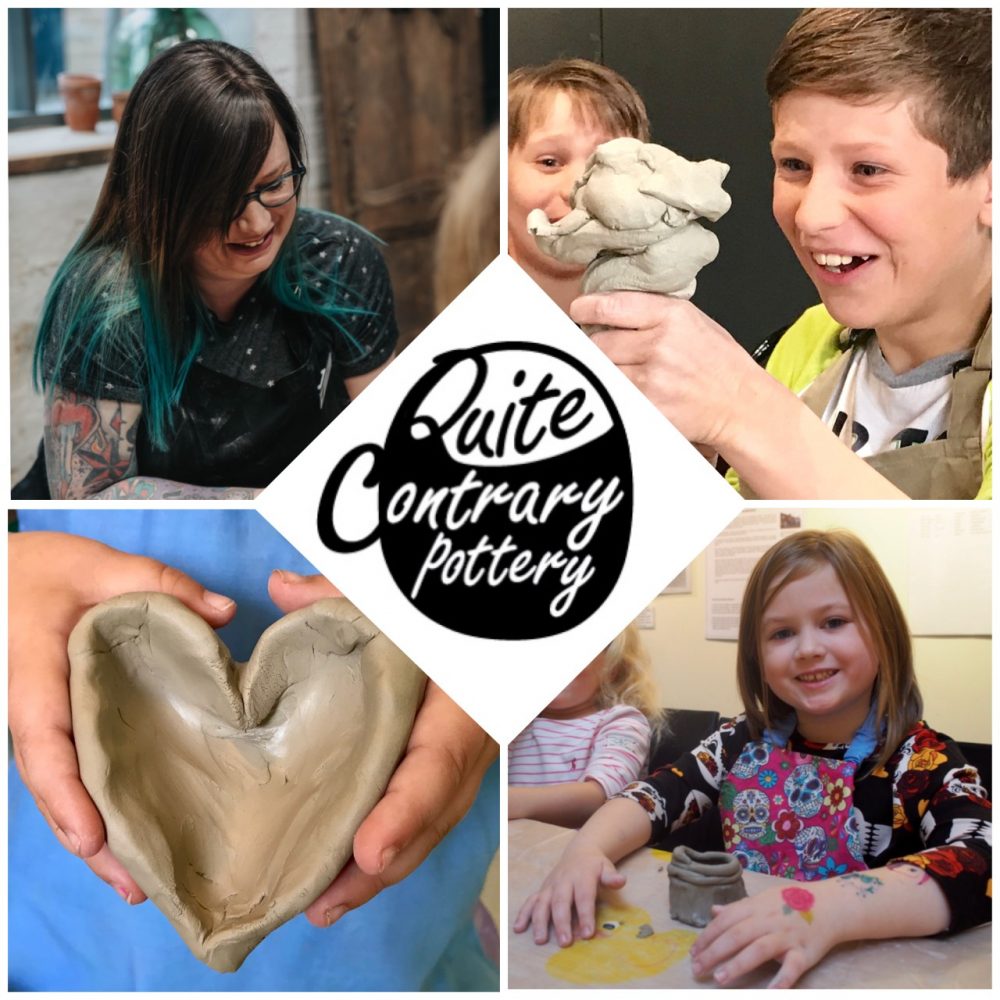 Contact details
quitecontrarypottery@gmail.com
Artform
Pottery, photography, visual arts
Year Group Specific
Any
About the artist / group
I can provide a workshop in school, nursery or college linked to the curriculum at any key stage.
Workshops ready to deliver
Previous topics have included; Mayan Pots, Roman jugs, Anglo-Saxon bowls, African masks, Easter crosses, WWI medals, Antony Gormley: Field for the British Isles sculpture and installation, Gordon Baldwin (from Lincoln) form and pattern, Grayson Perry colour and self portraits.
How the workshop links to the curriculum: all workshops will make links to the science curriculum -materials and their properties, and also Maths- geometry, shapes and fractions. Alongside the art curriculum and often history.
Duration: from 1 hour to full days
Group size they can be delivered to: max 9-10 learners at a time size of
Room required: N/A
Any facilities required: area may get dusty but aprons and table coverings can be provided.
DBS & Insurance details
Portable DBS & PLI secured
Availability
anytime
Do you work to commission or collaborate with schools on bespoke workshops:
I collaborate with schools to provide what they need.
CV:
See website
Testimonials: